1/1 シリコンバレーの女性アントレプレナーからメッセージをいただきました   Julie 妙子Taeko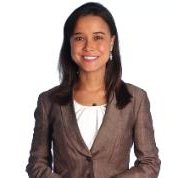 Womens Entrepreneurship and Empowerment Research FellowMonbukagakusho (MEXT) Japanese Government  Scholarship Kyoto University
Gota Kano is one of the most impressive men I have ever met, as he is not only highly accomplished, but incredibly modest. By helping him translate his website, I was fortunate to witness his passion and sheer intellect for the topic of "entrepreneurial engineering." The first of its kind, he created a concept from two synergistic terms and worked diligently to share his ideas across Japan and the entire world. An inventor in his own right, Kano is the perfect role model for future generations.
Thanks to his influence, I have not only learned an incredible amount about the entrepreneurial environment and engineering in Japan, but I have also had the great fortune of experiencing おもてなし, or the Japanese term for hospitality. Through Kano and his family's wonderful generosity, I have been able to experience another side of Japan that is unavailable to most foreign visitors. And for this, I am extremely grateful.
In the next few years, I hope to launch a business that combines the best of what Japan has to offer with that of the West. With his expert advice, I'm sure I will be able to succeed. Thank you very much Gota Kano for making my time in Japan an experience of a lifetime.
Best Regards,
Julie 妙子 Taeko
---